Gallery
Mom, I want a Hokie Thiiissss Big!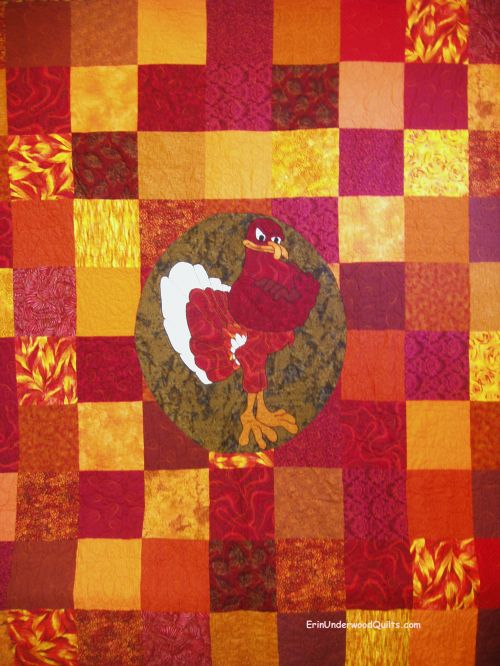 81" x 90"
The hokie is fused and machine appliquéd. This quilt is currently resides at Virginia Tech, probably wadded up in a ball on top of an unmade bed. Its good to know it is loved.
Click here for a closer look.